Rowena's Page Links
---
A number of nice people (and organizations) have links to Rowena.
Here are the ones I know about.
Writers and Artists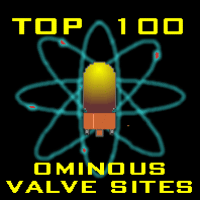 My friend LA semiotician (artist and social commentator) Hugh Stegman explores the pre-proto-post-post-modern in Hugh's Ominous Valve Works. Art, politics and radios; ominous valves were only the beginning . . . (See: The Eyemo Collection.)
"Skite, man! When we going stop hating and killing one another and come together to build we country?" Rosaliene Bacchus, US-Brazil trade expert (and member of our GLAWS Literary Fiction Critique Group) shares her remarkable personal and artistic story in A Writer's Journey: Guyana - Brazil - USA. Including a look at her novel-in-progress, set in the personal and political turmoil of Guyana's independence from Great Britain. (See: Critique Group.)
Joseph Goldberg, sysop of Milliways IIN (the BBS where Rowena first appeared), maintains The New House. "A loose association of interconnected individuals interested in the betterment of the human experience through dedication to the pursuit of absolute, pervasive, creative clarity." (See: the Milliways Archives.)
T.C. Newman posted The Promise For Planet AR3 "An online sci-fi/romance novel," to GeoCities. (If you don't know what GeoCities was . . . you had to be there.) It's also available at Amazon. (See: the Links To Other Online Novels.)
Sites About Writing and Art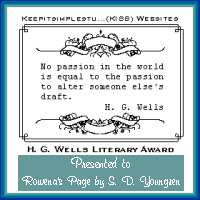 The talented and tasteful folks at KISS Websites (Keepitsimplestu...) have graciously conferred upon me their H. G. Wells Literary Award, "awarded with only one criterion: Literary Excellence." Not many people get this one, so I'm seriously flattered here. (See: H. G. Wells Literary Award Winners Page.)
Art on the Net features mainly visual art, but with extensive (if somewhat dated) literature links. (See: Art.Net Links, Online Literature References.)
The Voice of the Shuttle at UCSB "provides a structured guide to online resources illuminating the interaction of humanities disciplines with the sciences and the new digital media." (It's a really big list of cool and thoughtful links.) (See: Creative Writing, Fiction.)
ToothyCat.net presents web comics, art, and the discusion thereof, with a certain . . . cattitude. (See: ToothyWiki: Rowena.)
Lists of Online Publications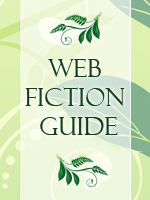 By far the largest and most active review site I have ever seen, Web Fiction Guide (online novels, reviews) brings a genuine sense of community to those who read and publish fiction online. The reviews are generally thoughtful and informative, and a single work is likely to get more than one, giving a diversity of viewpoint that one rarely sees (and always wants). You can find my reviews and recommendations on my "shelves", join the site and do your own, and discuss it all on the Web Fiction Guide Forums. (See: Rowena's Page listing.)
NEW FREE BOOKS has "Tons of links to complete free ebooks still covered by copyright. Novels, mystery, romance, thriller, history, spiritual and more. An eclectic layout - to break up the typical one genre format. These links take you to books on the author's own website."
GetFreeEbooks is a blog-ish sort of site that recommends books by shared themess. They're also on FaceBook and YouTube. (See: Drama, Family and Relationship Web Fiction. DRAMA?! Well. maybe a little.)
Best eBooks World declares itself to be the "World's largest free ebooks directory." (See: RGL listing.)
Humor and Fun Sites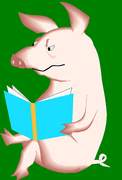 Even though I'm not southern, I'm pleased to be a member of the Southern Humorists writers' group. "Reopening negotiations with the North - One Laugh at a time." "We would also like to go on record as the humorist group with the most couches on the front porch and the greatest number of junk cars rusting in the backyard." (See: Our Websites.)
The

HumorLinks Directory. An extensive list of humor related sites. If you like British comedy, this is the place to start. (See: Writers Block.)
The Open Directory Project is "The largest, most comprehensive human-edited directory of the Web." (Psst, over here, I'll let you in on a secret about directories versus search engines. There are more than 10 things on the net about "humor", or even "humor AND stories". No, it's true! Check it out!) (See: Recreation: Humor: Stories.)
Skeptical Sites
Discordian Jim Lippard maintains a directory of Skeptical Information Links. Categories from Alternative Medicine to UFOlogy. (See: Fun and Games.)
You remember that place where you could call them and they'd tell your future? The Skeptic Friends Network definitely isn't it. (See: Personal Sites.)
Some Nice People's Personal Home Pages
Frank Henriquez. One of Rowena's original fans back on the BBS. (See: Frank's Links.)
Abrash Home Page. One of my first readers on the web. (See: Victor Abrash.)
Kat's Mystic Fortress is devoted mainly to vitual pets. Like those robot dogs, and Data from Star Trek. (See: WhoAmi.)
Rowena gets a mention on khakipants' livejournal. Actually, lunarcamel posted Rowena's url, just after a comment by someone called wowbagger which is a HitchHiker's reference. While on another part of LiveJournal someone called bill_fiasco (whom they probably don't even know) posted the Lemur Picture to samuraitiki's blog without a clickable link to Rowena. (See: mushbrains.)
Welcome to the Wonderful World of Michelle!!!! From the available clues, this site was created in mid-to-late 2000. I wonder if Michelle still visits Rowena's Page, or ever thinks about the site she threw together in her high school comp-sci class to show them she wasn't such a ditz. (See: My Stories Page.)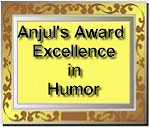 ---
Rowena's Page
---
Copyright
© 2022 S. D. Youngren <sdy@sdy.org> Site design and hosting by Mark D. Strohm.